Rym Baouendi, Houssem Aoudi and Zied Mhirsi are at the forefront of young Tunisian leaders who are actively empowering the talent in their post-revolution country. In 2013, they founded co-working space Cogite, which literally provides space for young, ambitious entrepreneurs who want to take their future in their own hands. The countries first co-working space, its concept quickly caught on. Cogite is already beyond capacity, has opened a second location, and has plans to expand to other parts of Tunisia next year.
I arrived at Cogite at a historic time, just two days after the successful elections, marking the transfer from a post-revolution rocky prototype to a more firm base for a fully developed democratic Tunisia. The optimism -and, frankly, relief- following the victory of a liberal political party, is palpable around Cogite's offices. The fierce sun, cloud spotted blue skies and crystal clear waters that form the view from Cogite's office mirror the mood of the entrepreneurs inside.
Apple and the Arab Spring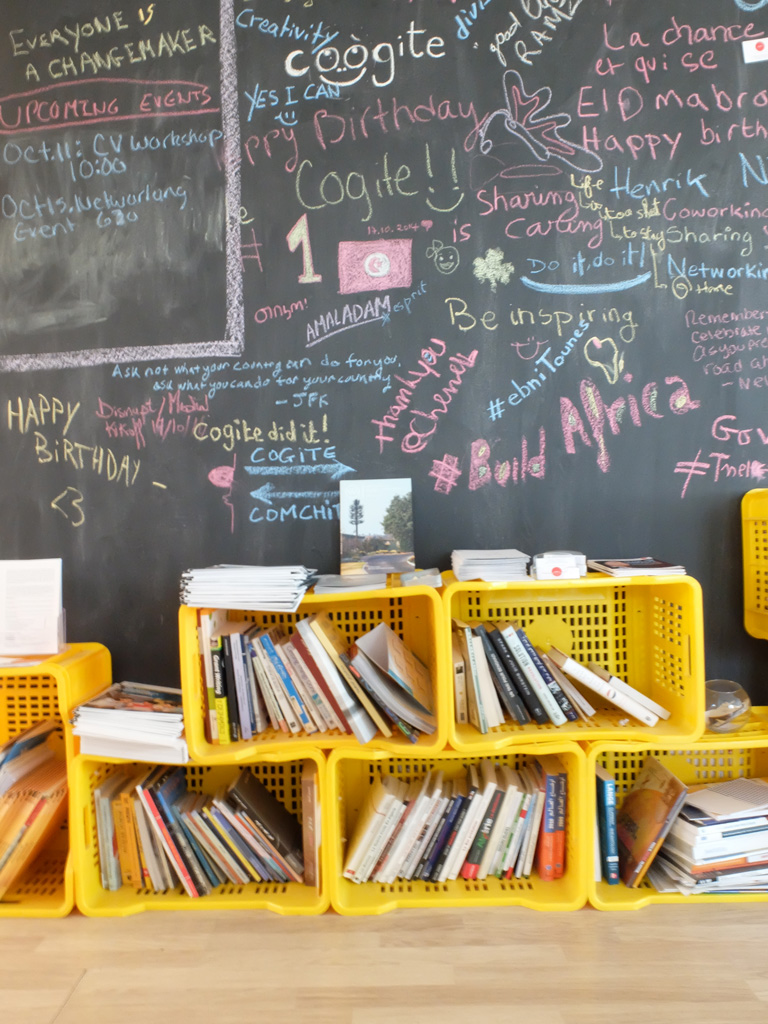 For a selection of Cogite's members, ranging from a tech startup all the way to the local team of Yunus Social Business, I gave a workshop on brand strategy, explaining how branding can help them make the impact they are looking for. To grow an understanding of brand strategy, we analysed the brands of Apple and The Arab Spring. What are the core driving forces of both? How do values drive their products, actions and communications? Needless to say, sparks were flying.
Be part of the change you want to see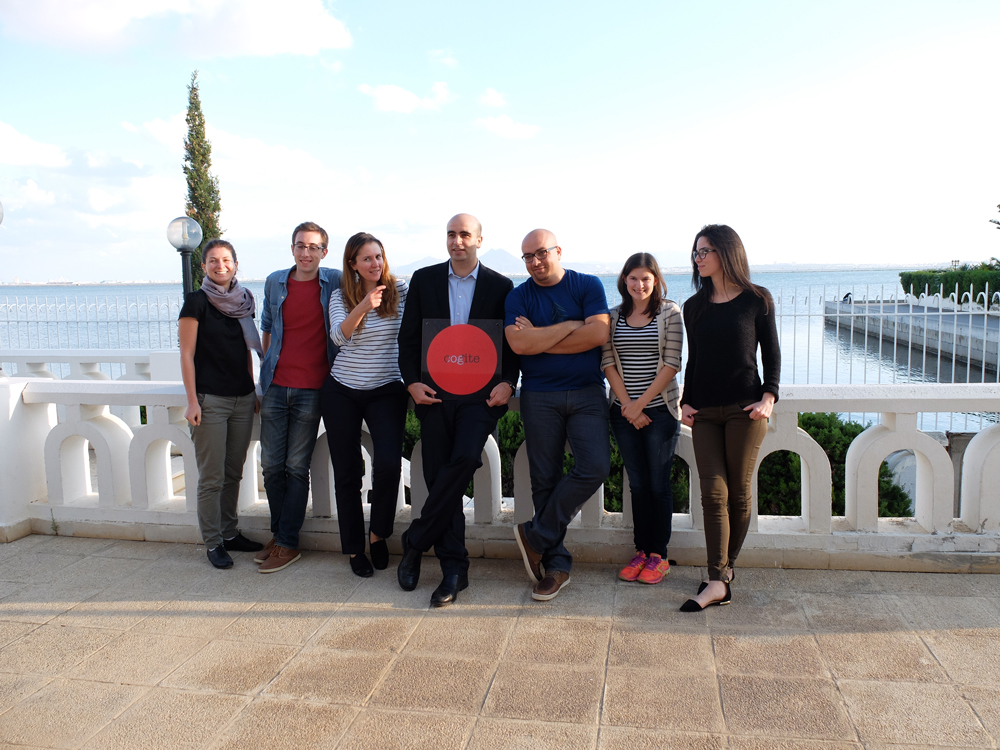 With the Cogite leadership and staff, we dived into the Cogite brand for a full day. Where it is now, where they dream of going, and what we can do to make those dreams become reality. Ideas were bounced around on how Cogite can put their entrepreneurs at the heart of the brand, how to build sustainability into everything they do, can impact its surrounding community. Cogite challenges its members to be a part of the change they want to see, and are well underway of living up to that challenge itself. #EbniTounis!