Based on our tried and tested methodology, we develop custom branding toolkits for clients who want to build the brand thinking skills of their employees, participants or students. By creating custom tools and training trainers we help your students, fellows or employees be more considered and effective in achieving their goals in life, work, business and society.
brand you: personal branding for young leaders in africa and the middle east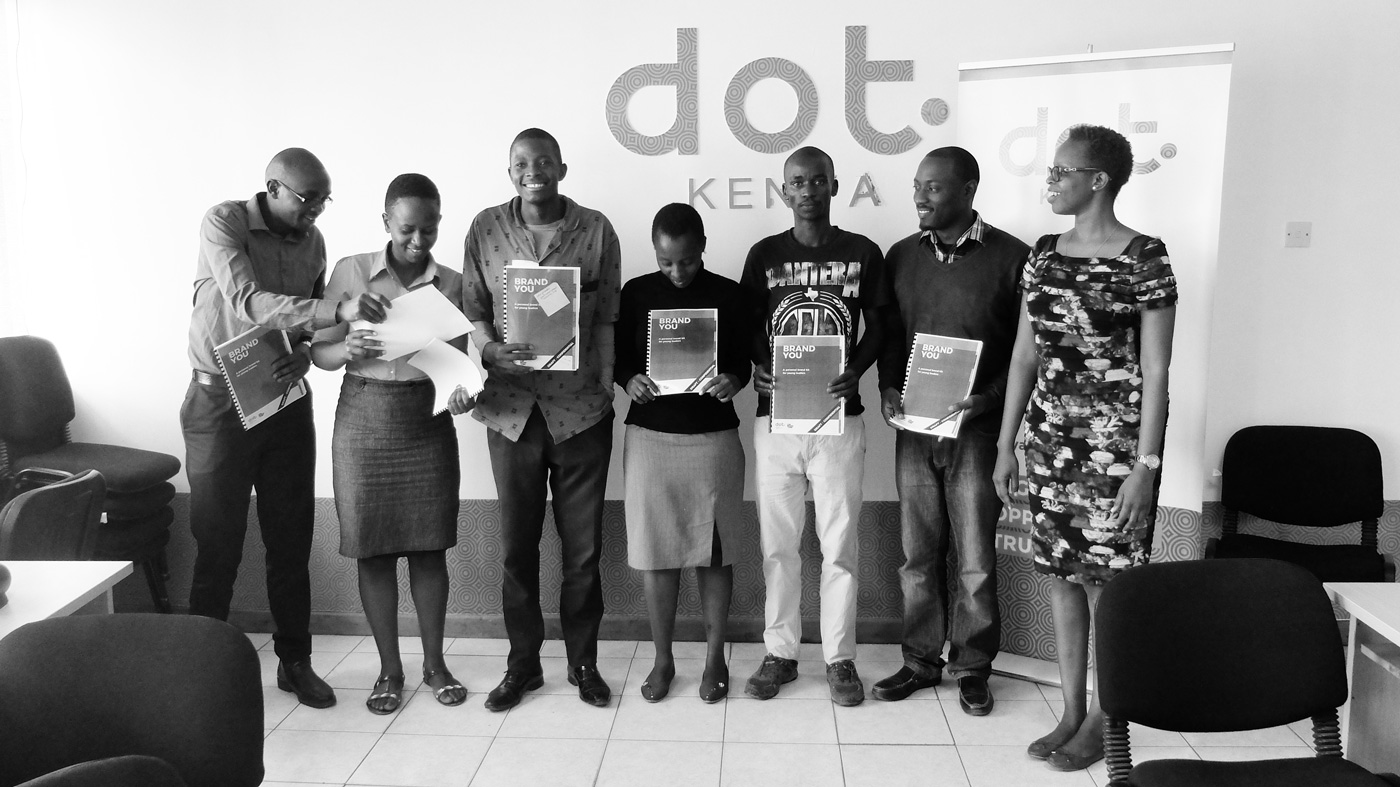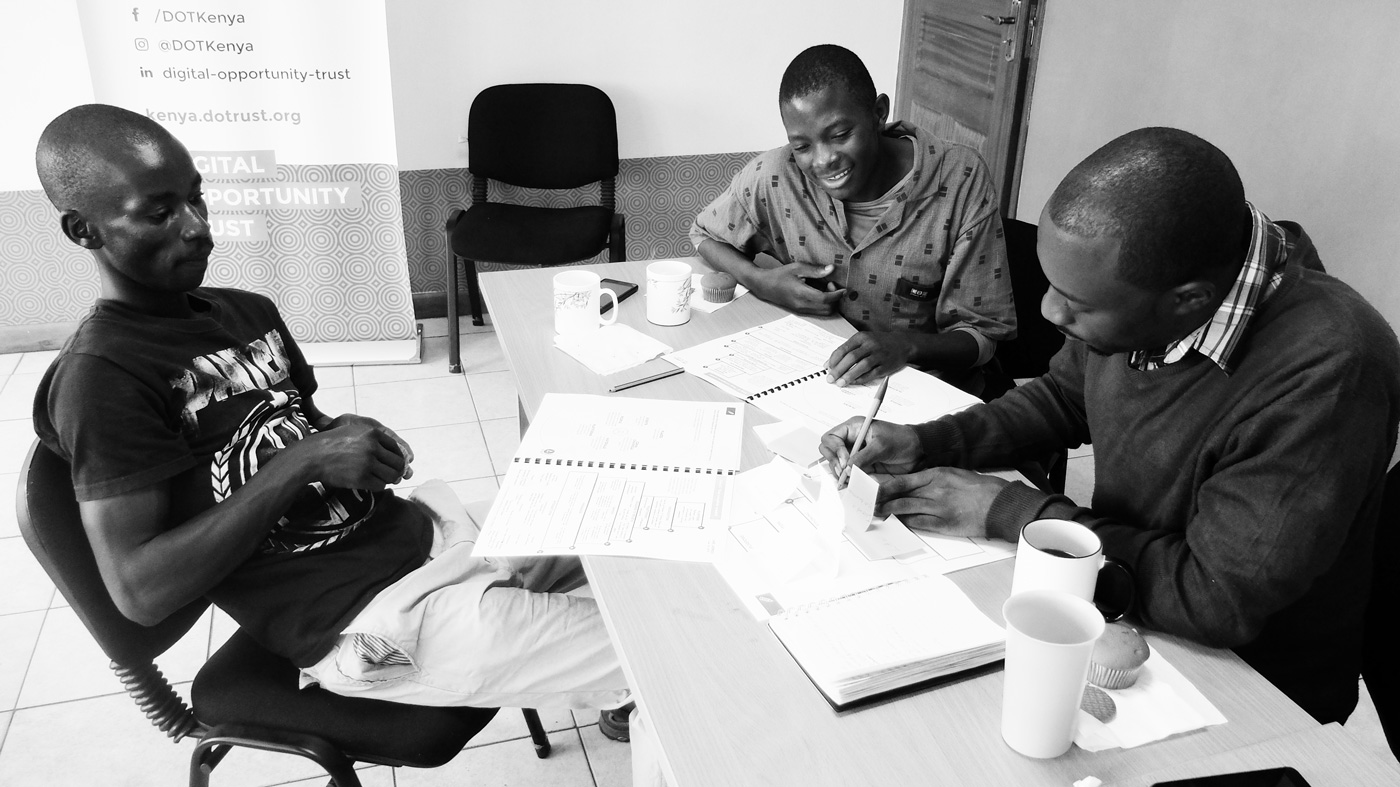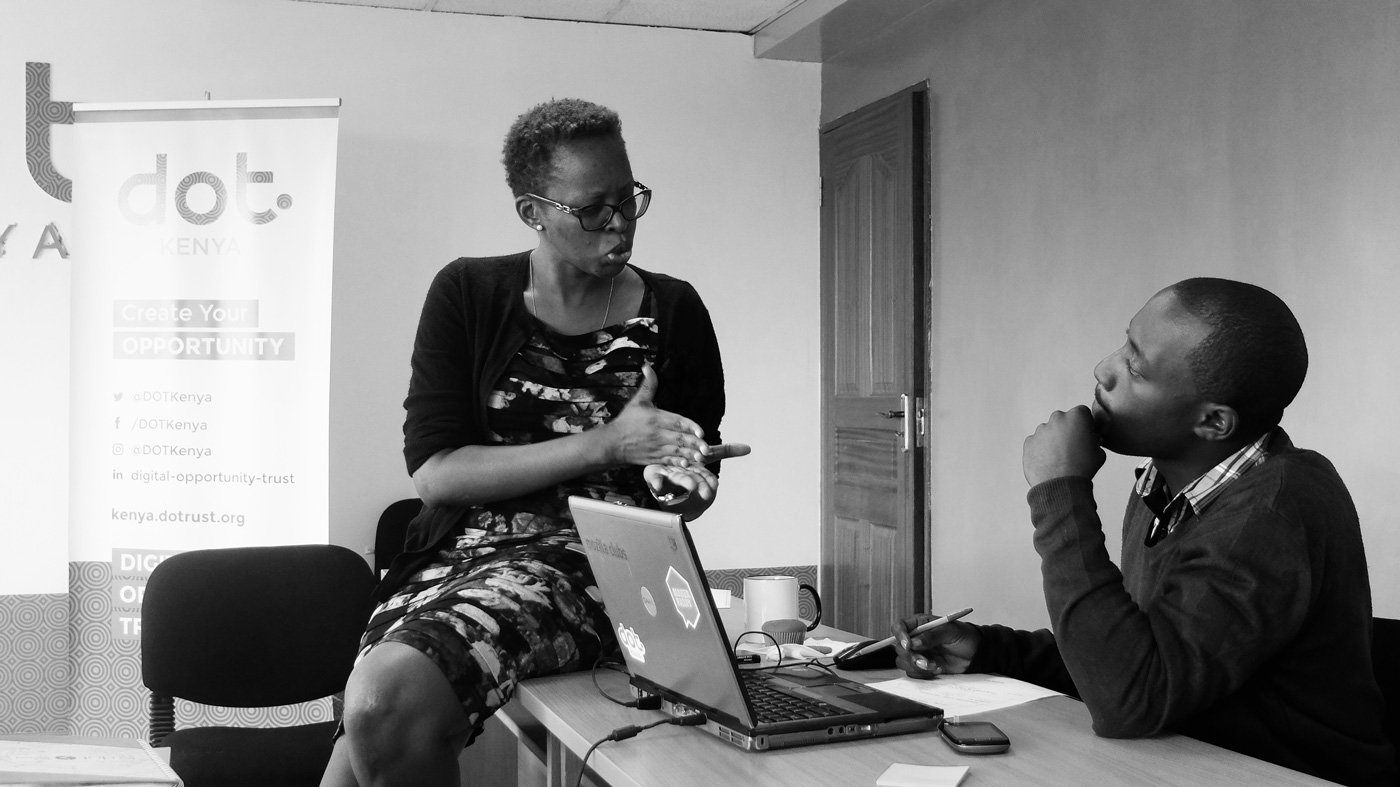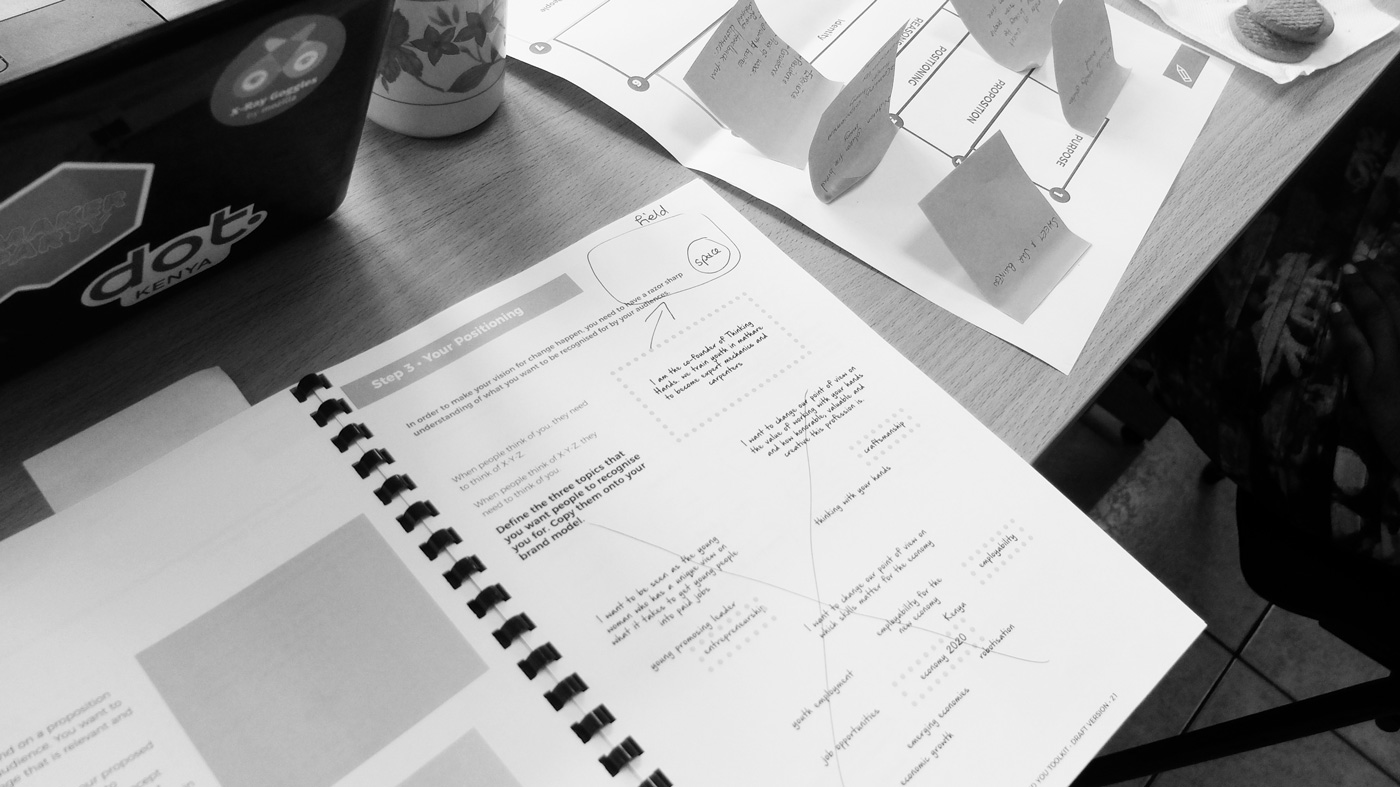 The test panel of DOT participants in Kenya with facilitator Petronila Ogola
Young people often don't yet have a reputation, the experience or the network, to get support for their plans for change in their community or country. For young people in Africa and the Middle East, this is all the more challenging. They need to articulate the change they want to see, define the influencers that need to know about it, and come up with strategies of how they can get them on board. And they need to do that with no or little resources, connectivity or logistic support.
DOT believes young people have experience, passion, and insight rooted in the needs and challenges of their communities. Their programs support youth to deepen their understanding of these needs and challenges, and provide them with the tools, knowledge, networks, and support to launch sustainable social initiatives that create positive change.
DOT commissioned us to develop a tailor made personal branding kit for young people in Tanzania, Ethiopia, Rwanda, Tanzinia, Uganda, Kenya, Lebanon and Jordan: young people from different cultures, in urban and rural areas, with widely varying educational levels, sectors and professional experiences. It was developed with the restraints in resources and connectivity of the young people in low income countries in mind. The toolkit was piloted with participants in Nairobi in 2017 and is now part of the DOT curriculum. It is expected to be available for free online for anyone through a creative commons license early 2018. It is also translated to an online course and in 2018 will be supported through a train the trainers program.
self branding kit and training for women in saudi arabia
Whether you are a developer looking for a job with the hottest tech company in San Fransisco, or you are an aspiring fashion buyer in Riyadh, Saudi Arabia, you need to know who you are, what your career goal is, who you want your future employer to be, and how you can stand out from the crowd of applicants.
For the first time in history, Saudi women will be allowed to work in certain sectors of the economy. How do they present themselves professionally and purposefully on the job market?
Princess Reema Bindt Bandar Al Saud commissioned The Brandling to create a personal branding kit to help the participants of for the a career readiness program at Alf Darb to position themselves on the job market. The kit helps students articulate what makes them who they are, and what they can mean to a potential future employer. It creates awareness of self, awareness of the other, and provides insights into how you can express this to the outside world. The toolkit is developed in Arabic ensuring that all participants can easily engage with the models and content.
The toolkit was piloted in Riyadh in September 2015 and August 2016. The Brandling trained 12 trainers to coach participants on using the tools during the program. Get a behind the scene look at the product development.
do you have a group of people
you want to empower through brand thinking?
Mail Anne for more information about our custom toolkits for. We'd be happy to set up a call to hear about your needs and share our experience and ideas for building branding skills.